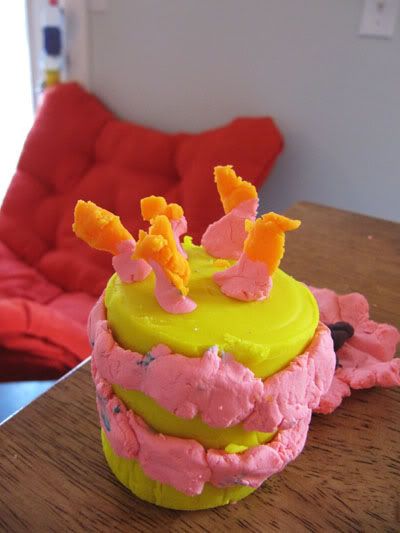 I can't belive that Ellie is 5! I love her soooo much, I think I was more excited about her birthday than for Christmas. There was lots of playdough cakes around our house the week after Christmas in anticipation.
The Invites: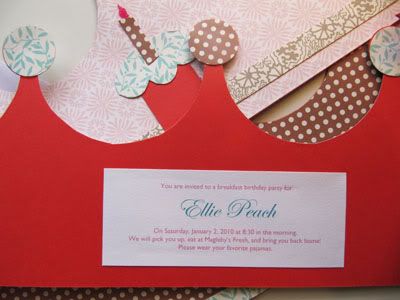 The Party:
We took Molly, Ellie Pie and Kelty to Magleby's Fresh for breakfast. They each got an upgraded fabric crown and all you can eat french toast and oj. The party was done in an hour and that was that!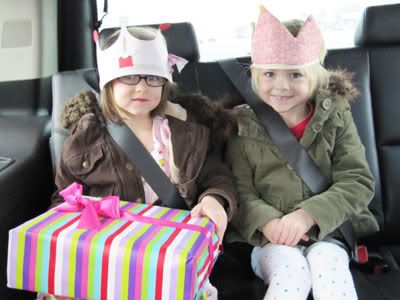 At Night:
We had butternut squash soup, avacado-pear-pecan-gorgonzolla salad, and kneaders bread for dinner. My mom and dad and cousin Sarah came and it ended up being really nice to just have them.
After dinner the kids slept at my mom and dads and Justin and I went to Avatar - one of our all time favorites.