I remember turning 6. It was a big deal because now I had to use both hands to show people how old I was. It's fun to have Ellie get a little older and have her experience things that I have clear memories of, and know that she will remember them too.
For her birthday, we did the same thing as last year. Ellie wanted a Hello Kitty party so we mixed that in as well. The girls came to our house afterwards for an hour (that's all I could take). We have some really cute little girls in our ward.
The invites. Of course my most favorite part of any party.
Breakfast at Magleby's Fresh in our PJ's. Pictured are Baily, Sierra, Brielle, Cody (sad face b/c he wants it to be his birthday), Ellie Pie, Ellie, Charisse, and Brielle. We ordered French toast and Pancakes! I was sick all day from it.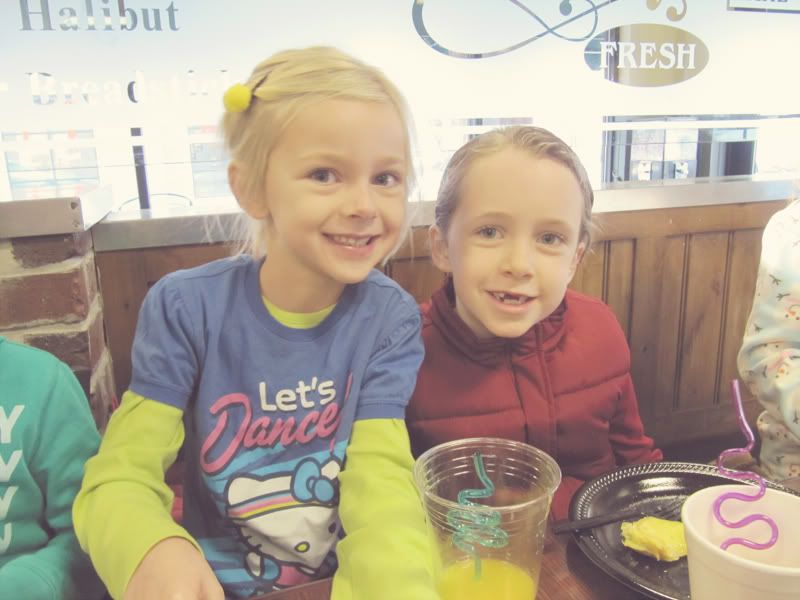 Ellie and Bryton, our 2nd cousin.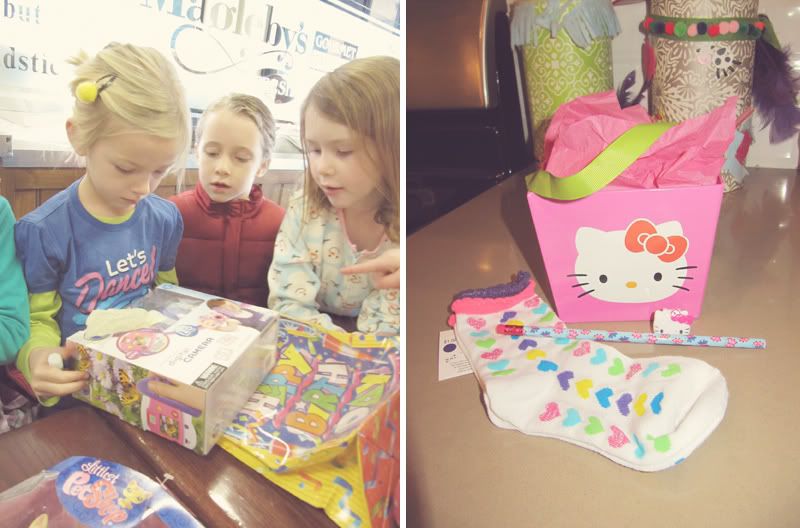 Opening presents and our little party favors.
The Millers. Brenan is Justin's cousin. Awesome of them for coming so bright and early on a Saturday.
And of course the party ended with a dance party in the car!
I won't gush too much about how cool my Ellie Peach is but let me just say there is something so sweet and special about her that I just can't describe. She lights up a room and is more articulate and animated than I am. I absolutely love being her mom, and I know Justin feels the same way. Except he likes being her dad, not her mom. Happy Birthday Ellie!