In January we went to Costa Rica with some of our good friends, Matt and Alissa and Tim and Angie. We rented a condo from our neighbors and had a blast just staying close to home and eating great food.
1. crocodile bridge 2,3. zip line. I didn't tell them I was almost 6 months pregnant because I didn't think they would let me go. That harness did not feel good! 4. Alissa and I at Manuel Antonio, a national park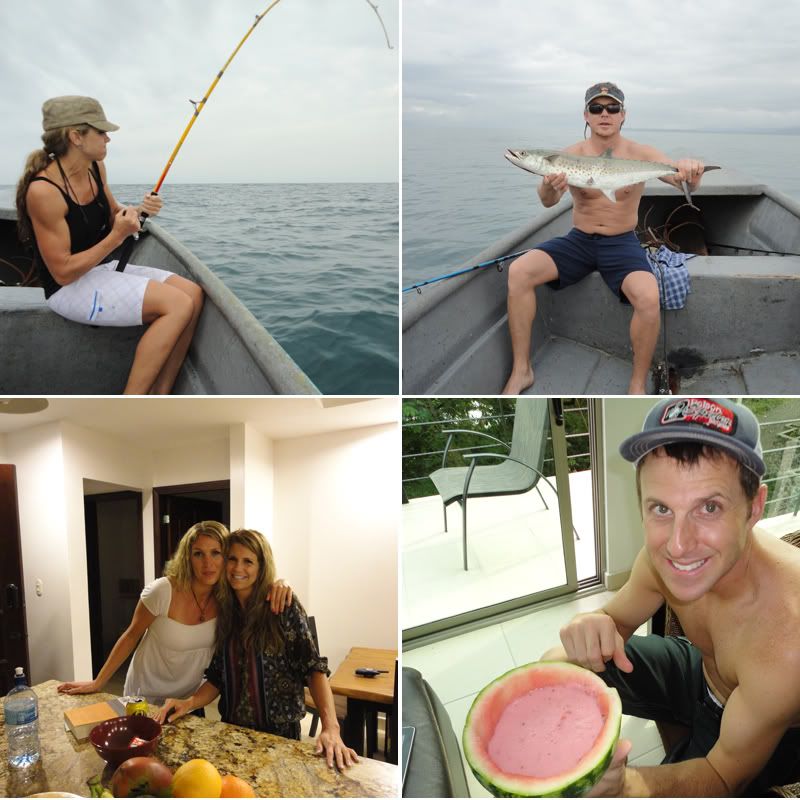 1. angie putting her muscles to good use 2. tim's catch (we made the best lunches with his fish) 3. Alissa and Angie 4. Justin drinking one of Matt's signature smoothies - seriously the best smoothies I've ever had.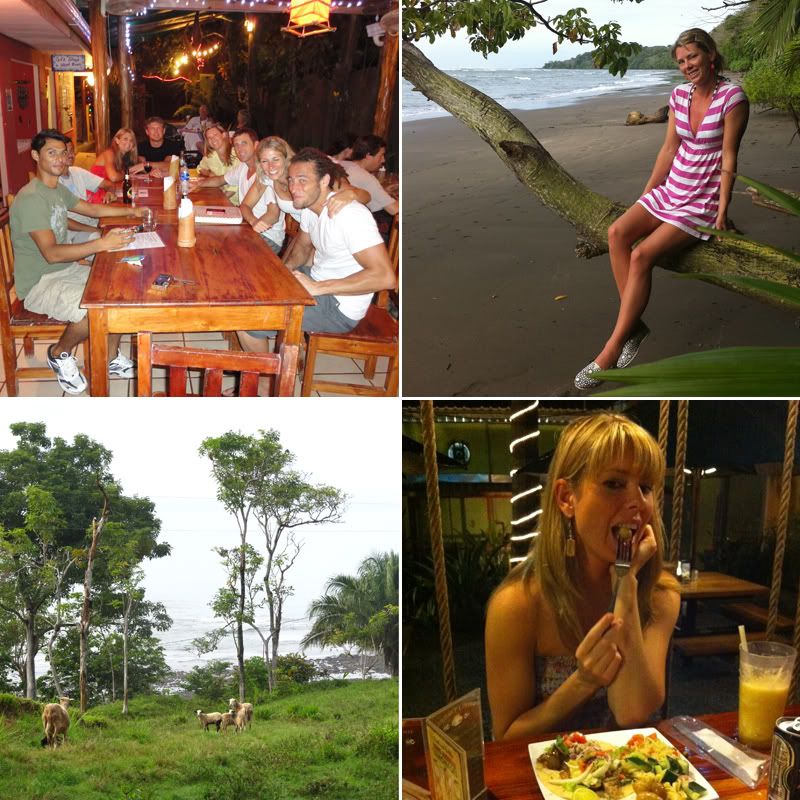 1. dinner in the town we stayed in, Estriello Oeste with Havee and his friend (Havee was the property manager of the condo's we stayed at) 2. the beach to ourselves 3. goats along the run i did a few times 4. fresh fish at the taco bar in Jaco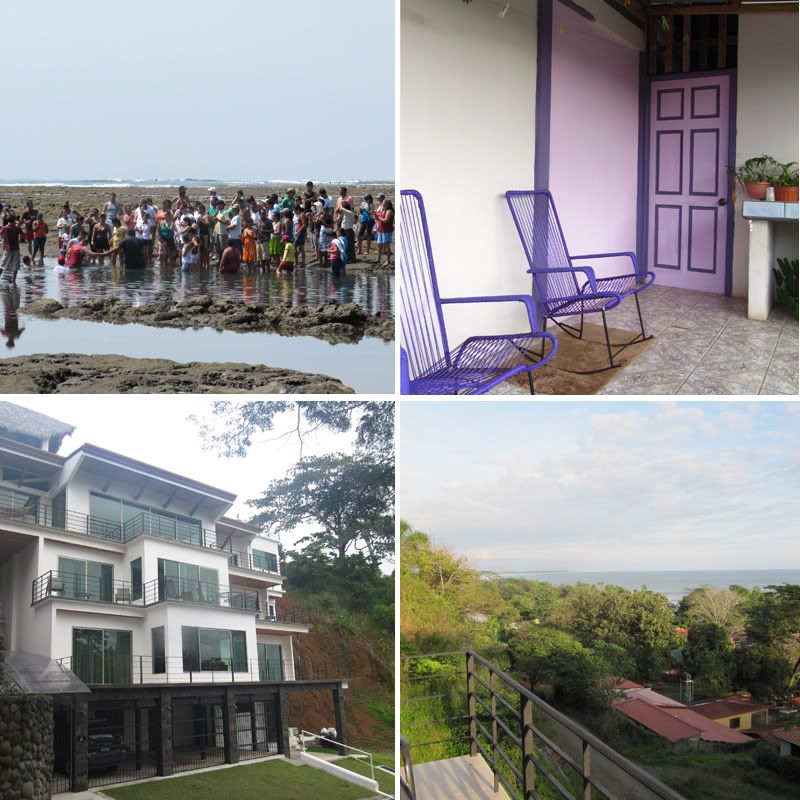 1. baptisms by the river reminded me of what it might have been like in Book of Mormon times. they were singing a really neat song too. 2. cute house 3. we stayed on the second floor of this house 4. our view from the deck