The moment we drove home from Vegas we grabbed our prepacked backpacks and headed up to AF Canyon to meet our friends Matt and Alissa.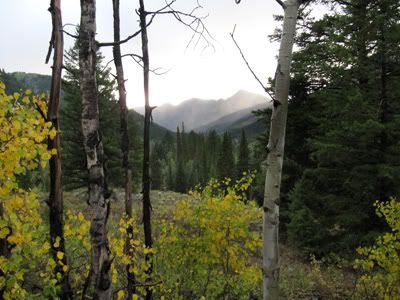 Within the fist mile a big storm hit. Once we got out of it the weather was cold but nice.
The next morning was beautiful!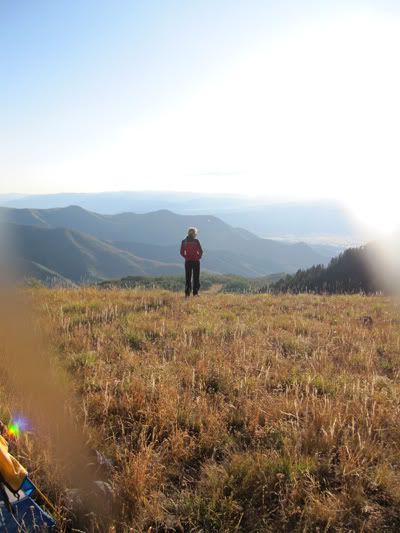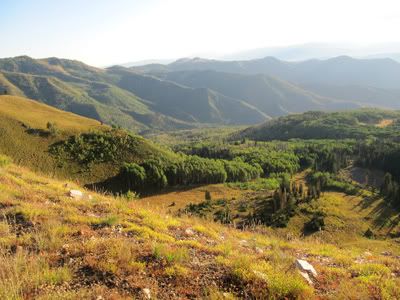 Looking down towards Midway
My favorite color combo in nature: blue sky, yellow field. This is looking at the backside of Timp.
We hiked up to 10K feet quite a few times on this trip. Once we dropped down the ridge in the picture we had lunch at Catherine Lake.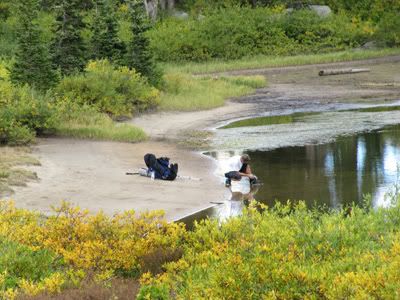 Then we headed down the trail towards Alta and Snowbird - or so we thought!
As we decended we started coming through the ski runs. Justin was taking a trip down memory lane remembering the sweet jumps at Alta he used to go off. But at the bottom there was a map for Brighton. We came down the wrong canyon. We were so ready to just relax. Everyone but Matt was totally devestated. Matt just laughed at us wimps. After lunch we began the climb back up to 10,000 feet, over the ridge and back down the left side - to Alta and our destination, Snowbird.
Matt and Alissa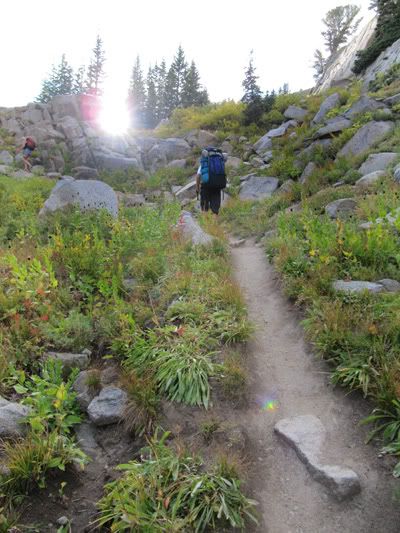 Heading to Alta, attempt 2.
After all is said and done I'm glad we went to Brighton - Big Cottonwood was incredible.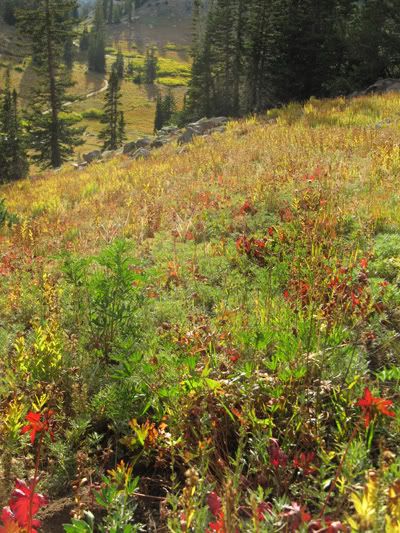 Once we got finally got to Snowbird around 8:00 pm we cleaned up and had the most amazing dinner at the Cliff Lodge. My fav was the heirloom tomatoes with buffalo mozzarella. The next day we checked out Oktoberfest, sat in the hot tub, and then took the tram to the top and hiked down Mineral Basin to our truck. We figured we did about 27 miles. I AM SORE!