Well it's about time I showed some pictures of our little buddies, Molly and Ethan. They are just about the cutest kids ever and we love to hang out with them. Saturday night we went up to Gardner's Village to ride a tractor to a witch's home, ride ponies, pet goats, get lost in a hay maze, and eat yummy soup and sugar cookies.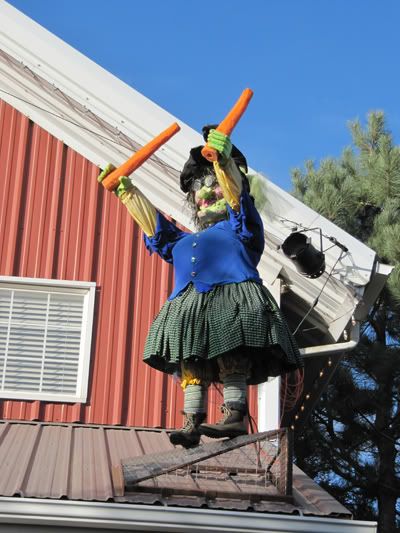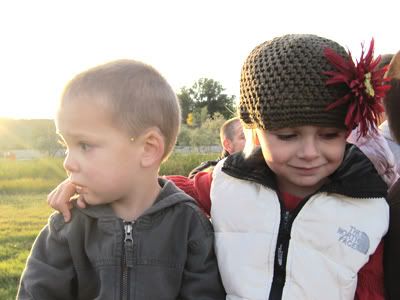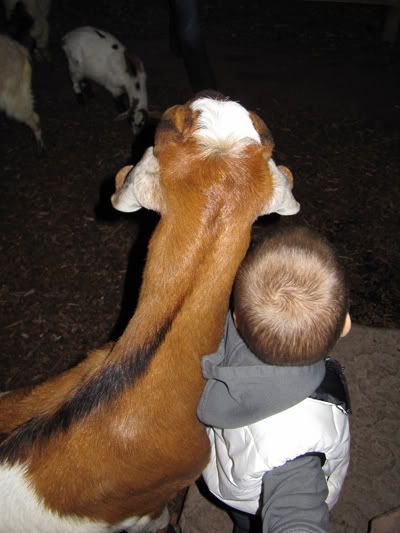 This large goat wanted to snuggle up to Cody. Cody didn't realize it was there for a good couple minutes. Once he did he was pretty scared.
Some funny things to remember:
-Jumping off the tractor at full speed with a kid in each arm (hey, we were passing the food!).
-Emily getting trampled by goats while the Donkey hee-haws.
-Cody realizing that I'm not holding his hand while riding the pony.