Halloween was great fun but I am never making my kids costumes again!
Peter Pan and Tink. I was Tiger Lily and Justin was a shadow.
Cody was SO mad at us. "You cut my pants! You cut my shirt!" He wouldn't wear them until he figured out he couldn't get any candy until he put them on.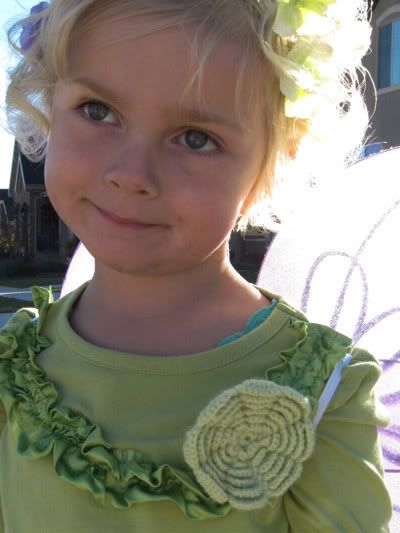 You would never guess from this sweet picture that Ellie was mad at me for days leading up to Halloween because I wasn't "doing it right!" Meaning her costume, which did not look a think like Tinkerbells dress in the movie.
Meeting up with friends to trick or treat, this captures everyones personalities well.
Cutest pirate ever!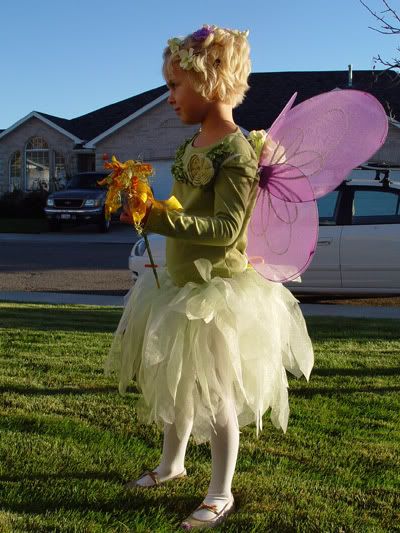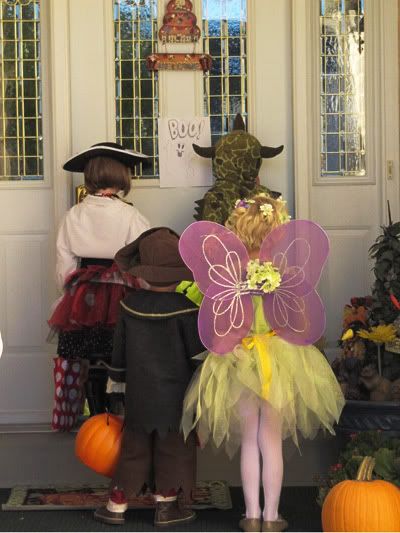 This is the first year Ellie has trick or treated door to door. After every door she would run up to me and say, "Look Mom! I got CANDY!" as if each time her wildest dream had come true.