ellie contemplating the steps up the museum of art. she actually made it up to the top (with a little moral suppport from her blankie). and came down the stairs backwards. the apx team met here one morning to take a picture next to the rocky statue.
we came to a great aquarium last sunday after church.
ate some great steak and chesse on south street.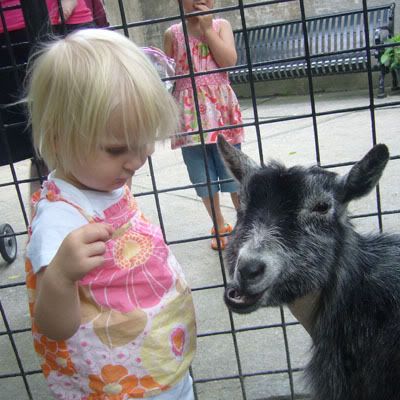 kelty at the delaware zoo - a very sad little zoo.
kennett square is my new favorite town here. i ran a 10k here last saturday and took justin and the kids back on monday. we ran with the burley and did 80's style exercises.
eating breakfast at the sunrise cafe. sooooo good! i had an mushroom and asparagus omlet wrapped in a sundried tomato tortilla.
we toured eastern state penitentiary one rainy cold morning. it was eerie made my day kind of wierd.
the exercise yard and the philly skyline
al capone's cell. he was a celebrity in his day and was treated pretty well.
the philadelphia zoo was awesome. i went by myself with the kids and just let them run around. cody liked the birds that eat table scraps the best but he also liked the prarie dogs.
ellie took this pic.
i love running out here, hopefully i'm getting better but if not oh well. the trails here are just awesome.
part of the running trail.
ellie's puzzle that she is very proud of. she must have spent an hour coloring it.