Last week Grandma Jannie, Ashley and Court came for a too short visit. The weather was fab and I think my favorite part was not having to cook for 4 days! I kept meaning to make dinner or lunch, but after cooking every meal (including 2 dinners, one at 6:00 and one at 10:00) for the past 2 months I was ready for a kitchen duty break. We ate at some really yummy places, shopped, played at the beach, went on a safari, and took lots of naps.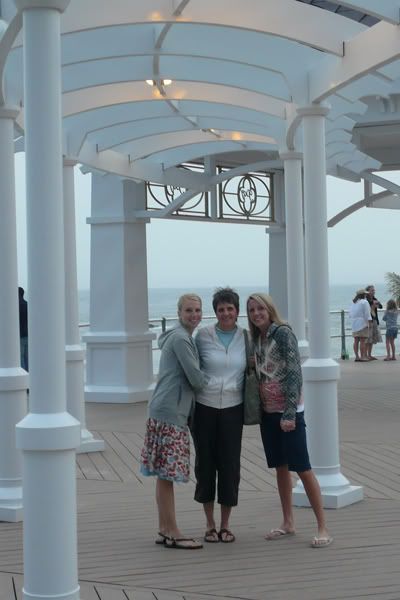 Ashley, Jann, Courtney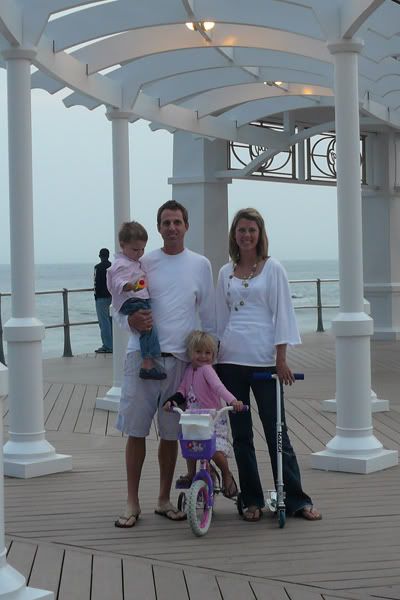 Making the most of yet another windy day.
We went to the Wild Animal Safari at Six Flags. We were too scared to let the giraffe put his head in the sunroof but they tried! As you can imagine Ellie and Cody got a kick out of all the animals.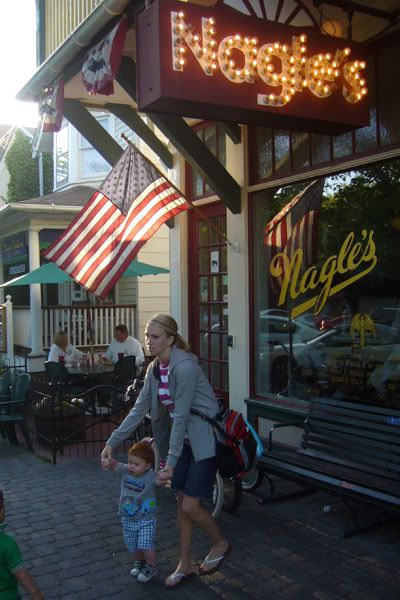 Ash and Walker, waiting outside a fun burger joint in Ocean Grove.
Ellie, Cody, Kelty
Homes in Ocean Grove. We went back last week for a city wide garage sale, wahoo!
After many attempts at a cute after church photo and this is the best I got.
Red Bank, another neat town with amazing multi-million dollar homes.
Bobby's Burger Palace! Owned by Bobby Flay