A few random photos from the last couple weeks. It's so rainy it's really bugging me. I feel lathargic and blah when I wake up to another rainy day. But most days we try to do something fun.
We'll start with my favorite. They are listeining to a song called "Gummi Bears Techno Remix" over and over and over....
Picking strawberries again with our new friends, the Hills. Pictured are baby Dana, Cody, Ellie, Ellie, McKay and Levi.
Ellie with her new friend Ellie and her little sister Clara. We call them Ellie Peach and Ellie Pie to keep them straight. And together they make Peach Pie! They think it's pretty funny. Aren't they the cutest little girls?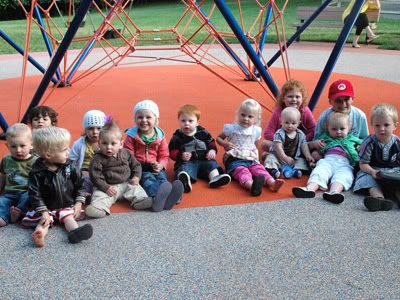 All our many kids. I think there are quite a few missing in this picture too. The majority of the kids are two years old. Which makes for chaotic play-dates. They remind me of the seagulls in Finding Nemo: "Mine! Mine! Mine! Mine!" What's mine is mine, and what's yours is mine too right Cody, Kelty, Levi, Luke, and Tanner?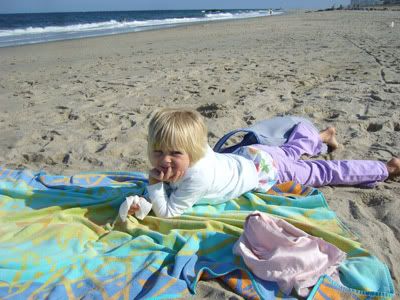 Mornings are usually the sunniest and warmest times of the day.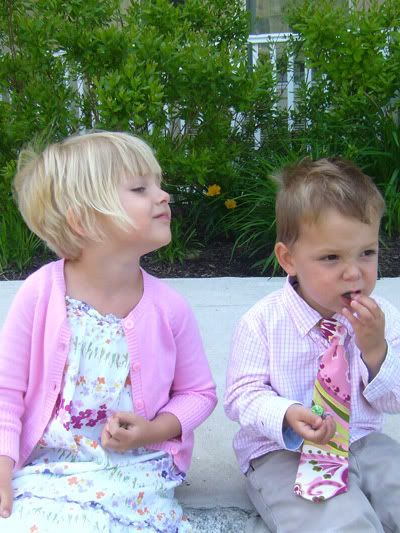 My sis-in-law Ashley told me about
Peanut Posh
. I ordered two ties for Cody and so I wanted to show her a picture. Like it?
View from our family room/kitchen. I watch the sunset as I make dinner every night (unless it's raining - so usually not).