A couple weeks ago Justin and I ran the Red Rock Relay, a team race that lasts about 24 hours and covers 186 miles through Southern Utah. Our van consisted of us, Justin's friend Ryan, Justin's dad, my friend Alissa and her friend Angie. We started the race at Brianhead where the first runner rides the lift to the top and then starts.

Once everyone in our van finished running we would pass the baton to the next van. We would then have a 4-5 hour break. The other van had two of Justin's cousins, Jeff and Jess, and Brenen and Lindsey - and some of Jess' family. Our entire van was feeling very underprepared but I think everyone surprised themselves and did really well. We each ran three legs, one Friday morning, one in the middle of the night and one Saturday morning.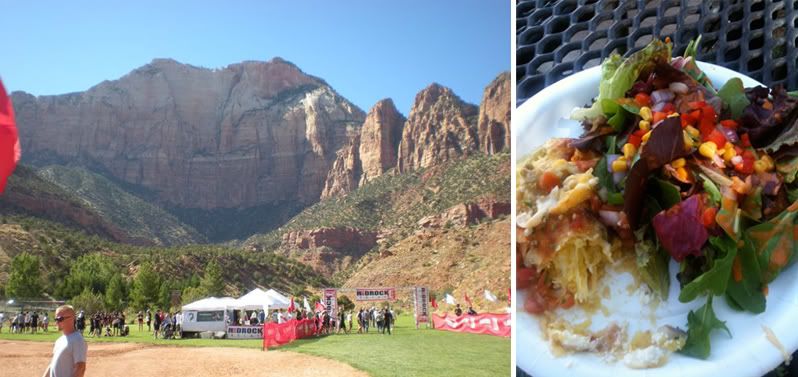 The race ended in Springdale, just outside of Zions. What a finish line eh? We hung out for a while waiting for the other van to finish the race and ate some grub from the Whiptail restaurant. Pictured is a spaghetti squash enchilada with goat cheese. I have craved this literally everyday since. I've got to figure out how to make it.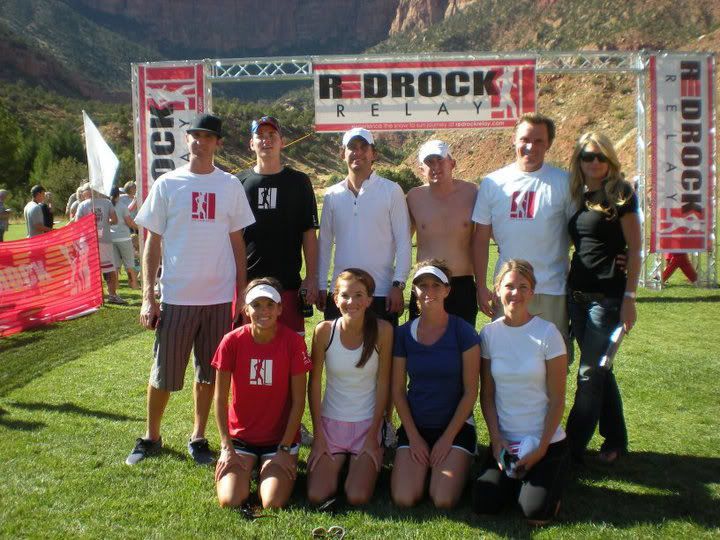 Our group minus Alissa who couldn't be found, and Lew, who we dropped off earlier in St. George so he could watch Calley play tennis. Can't wait til next year!