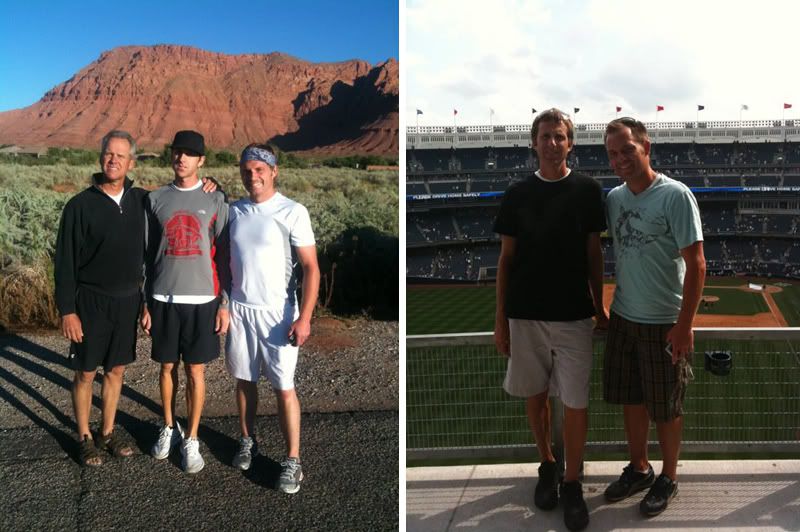 One of Justin's best friends passed away last Friday in a motorcycle accident. Tonight was the viewing and my heart just aches for his sweet wife and four young children. Ryan didn't have an enemy in the world and he and his family had been like a second family for Justin as a teenager. Justin was able to hang out with Ry a lot in the last couple months and he is really grateful for those memories.
Jeffrey Ryan Hill
"Ryan"
1977 ~ 2010
Our beloved husband, father, son, brother, grandson, and friend, Ryan Hill, passed away on November 5, 2010, doing what he loved - riding his dirt bike in the desert west of Nephi. His death was the result of a tragic accident on a beautiful autumn day.
Ryan, age 32, was born in Provo, Utah, on November 17, 1977, the oldest child of Jeffrey William and Sherrie Lynn Chynoweth Hill. Growing up in Orem, he graduated from Mountain View High School in 1996. He faithfully served a full-time mission for the Church of Jesus Christ of Latter-day Saints in the New York, New York, North Mission. (1997-1999) Shortly after his mission, Ryan met the love of his life, Mandalie Anne Grow. They were married in the Salt Lake Temple on June 29, 2000. Together they created their masterpieces - McKay Ryan (8), Ellie Mandalie (6) Clara Anne (3), and Hazel Jane (4 months).
Ryan attended Utah Valley University, where he was very involved with student leadership in the Student Alumni Association and UV Leader Program. He graduated in 2002 with a Bachelors Degree in Business Administration.
Upon graduation, Ryan was recruited by Toll Brothers Construction a national home building company, which given his background was a natural fit. With Toll Brothers, Ryan and Mandy worked and lived in Pennsylvania, Las Vegas, and finally Reno, Nevada. Reno felt very much like home where they made wonderful friends and expanded their family. While in Reno, Ryan's adventurous spirit propelled them into the restaurant business as they opened a new Bajios restaurant. Ryan worked tenaciously to make the restaurant a success. After two years, the restaurant was sold and Ryan and Mandy decided to bring their beautiful family back to Utah. Once back home, the opportunity came for Ryan to work again with his father, which he did until the time of his death.
Ryan's proudest accomplishment was marrying his eternal companion, Mandy, and having the opportunity of being "Dad" to his four amazing children. He was an extraordinary husband and father who loved spending time with family and helping them experience the joys of life.
Besides loving, caring, and playing with family, Ryan's passion was the great outdoors. He loved dirt biking, skiing, wake boarding, cycling and anything that made his heart pound and his adrenaline rush. His dare-devil antics typically scared the life out of those who were trying to keep up with him. Ryan was always first to try everything.
Ryan was a faithful member of the Church of Jesus Christ of Latter-day Saints. He willingly accepted any call he was given. He had a wonderful way of relating to young people that made him a loved leader in the Young Men and Scouting Programs. His ability to share his unwavering testimony of the Gospel blessed the hearts of all who heard it.
Ryan lived life to the fullest, packing more into his few years than most people experience in a lifetime. We're already missing his infectious laugh and contagious, beaming smile.
Ryan is survived by his beautiful wife, Mandy, his four children, his parents, and his siblings, Trevor (Holly) Hill, McKensie (Aaron) Bingham, Whitnie (Nick) Alexander, and Jackson Hill all of Utah Valley. He is also survived by his grandparents, Dick and Donna Hill and Reuben and Rose Chynoweth. All of his Grow relatives felt it such a privilege to be part of his family.