I've been trying to find something for the kids to be involved in this summer and I found out about the Knoxville Track Club the day before it started. It was meant to be - it's cheap, practices are at night when it's cooler and it's not dance. Not that I'm against dance, I just want her to see there are other options too! I'm hoping they will let Cody participate even though he's not 5, it seemed to me there were a lot of little kids at the meet.
Yesterday was the first meet. She was nervous but excited. Her first race was the 4x100. She told me as she was standing in her spot she was thinking, "I'm not glad my mom signed me up for this." But at the end of the day she couldn't wait for next week. Her favorite part is collecting the ribbons after each event.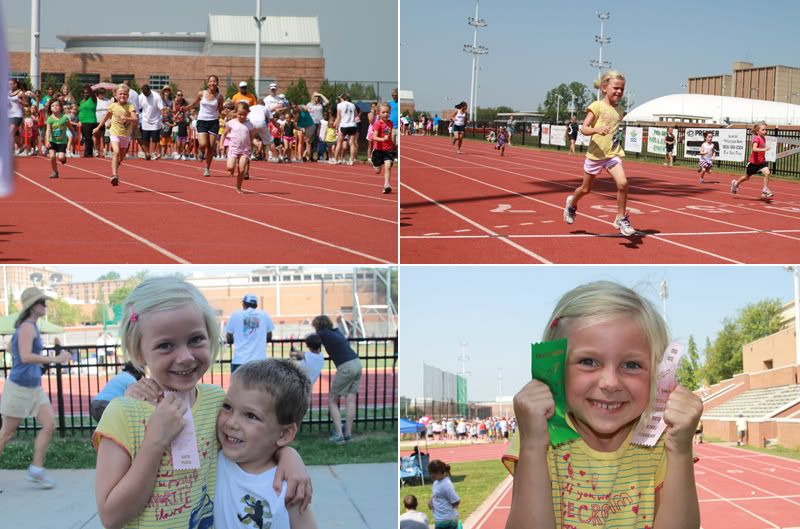 This makes me so excited to watch her grow up, find her talents and figure out that she can do hard things!