We took a little detour on the way home to Utah, via McCall, Idaho. The Bankhead's were going there for their annual trip with the Dickersons so instead of flying home then driving 10 hours a couple days later to Idaho, we opted to fly right to Boise and drive to McCall. Jann and Lew were nice enough to send Courtney out to help me the last couple days in Knoxville and she flew with us to Boise. Bless her, is all I can say. We were so sad to leave Justin behind, I felt so badly for him. We've been apart a lot and we've done the month long thing before too, and to be honest I'm usually just fine thanks. But this time has been really hard for all of us, probably because of little TayTay in the mix. Justin can't wait to get home to her.
Anyway, McCall was all I imagined and more. It was gorgeous, relaxing, and yummy. Like drinking a cold glass of water after being in humid Tennessee all summer.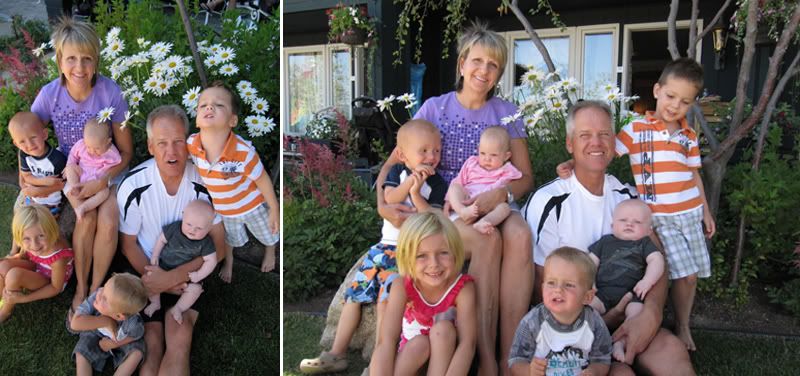 The six things Grandma and Grandpa live for.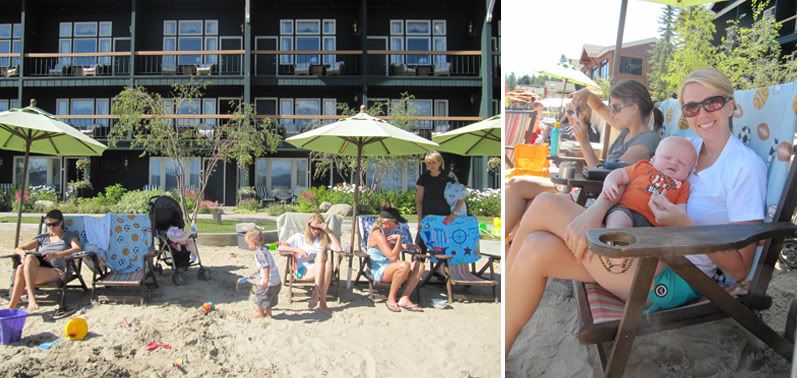 We stayed on the ground floor of the lodge which made it so convenient for napping babies. Ash and her nugget bum Rusty.
Cody with Lewie on the tramp and Braden making a "Vo-tino" (volcano) with me.
Tubing is always a hit and can you just imagine (those of you that know Cody) what was going through his mind as he watched this float plane come in. "How do the batteries work if the plane gets wet?"
Pretty Ellie, and Scott, Jaime and Courty
Can't wait for next year!