Today we had our first taste of the east coast heat and it was way worse than I imagined. I felt so badly for Justin out there selling all day - who wants to let some salesman in with sweat dripping down his face? Ugh!
A few other girls and I braved the heat and went the the Linvilla Strawberry Fest. There are tons of fun things for kids and I plan to go back often. The farm is entirely "pick your own" so next month will be the raspberry fest - so fun!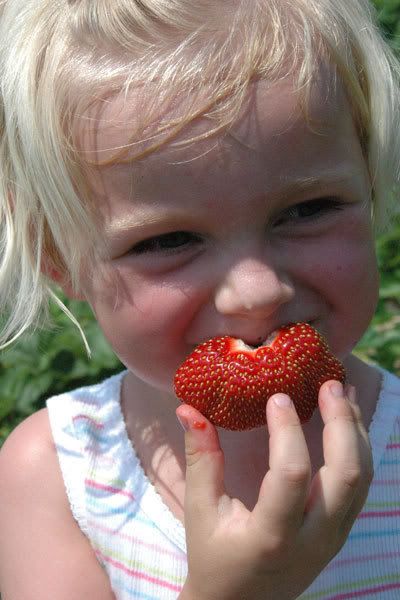 Notice the sweat dripping down her nose.
Ellie and I ended up going by ourselves so Jess and I could trade watching the babies (Walker and Cody). We had so much fun together. Everytime she would pick a strawberry she would ask, "Is this a perfect one, Mommy?"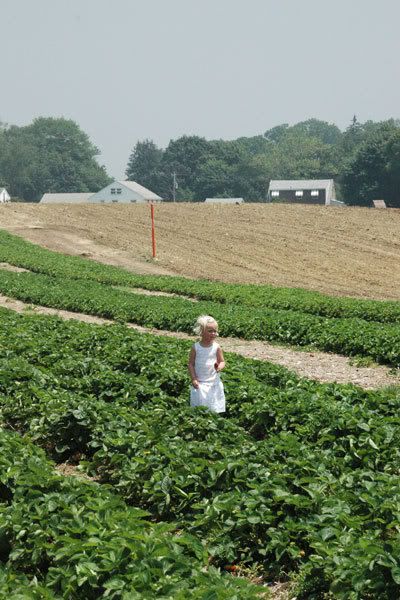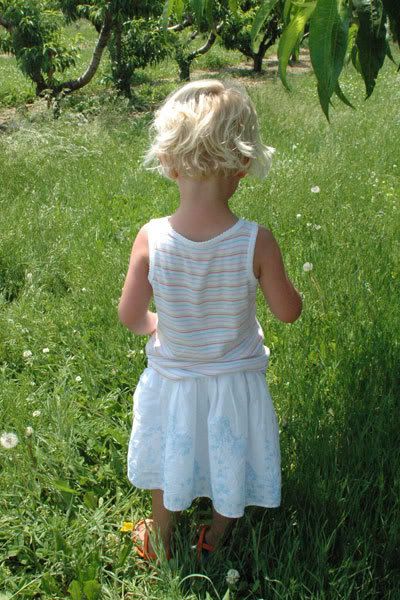 This is why I keep Ellie's hair short, so I can see her cute neck. It's my favorite part of her.
So hot today.
(picture from Jessica Stevenson)
When we got back Cinderella was singing with Barney. Ellie could hardley believe it and as we were leaving she said, "I just want to see Cinderella all day."