Last week Justins parents and five little sisters came out for a visit. I told Ellie the night before that when she woke up the next morning Calley would be in her bed, she was very excited and when she woke up she turned to Calley and said, "I have Polly Pockets." Then went back to sleep. Poor Calley got to share a room with Cody and Ellie and didn't get much sleep as a result. The rest of the family was split between a hotel room and Jessica's house. Man, I was tired after this trip - I thought maybe we would be able to keep up with Jann since she is sick but nope, she can still go a hundred miles an hour and outdid everyone.
We visited Longwood Gardens, had a yummy Father's Day BBQ at the pool, shopped at the King of Prussia Mall (huge), went on a two day trip to Lancaster and Hershey, shopped some more ($20 Anthro shower curtain! thanks Brit!), ate out a ton and gained 5 lbs, visited historic Philadelphia and Kennett Square (my favorite town), and went on a beautiful mountain bike ride. Luckily the weather was really cool which made it even better.
Amish farmer - Justin's dad Lew was in heaven watching this guy, so was I. I really think I could live like this!
A butterfly garden in Hershey...this was so fun because we have a Fancy Nancy book called, "Fancy Nancy and the Bonjour Butterfly" where Nancy goes to a butterfly garden - so cute.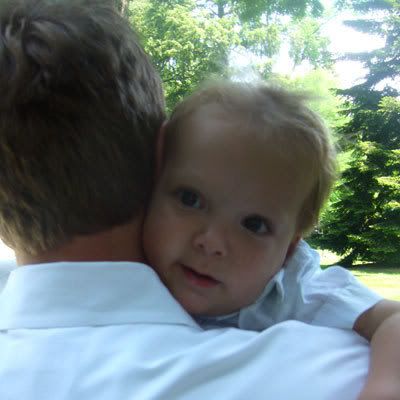 This is titled, "Cody Chub Face"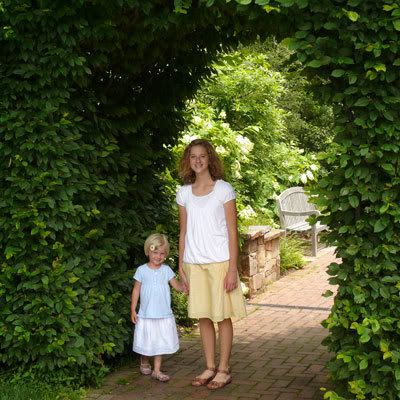 Calley and Ellie at Longwood Gardens
I read another blog that says these people don't like their picture to be taken but I asked the mom and she said yes. Those pin curls, and that dress - oh I love! The wholesomeness of these people just oozes out of them - they just seem so peaceful and like they really live providently, as we are told to by our church.
This little drawing Ellie did of herself with a baby in her tummy. She is quite interested in the fact that Ashley has a baby in her tummy.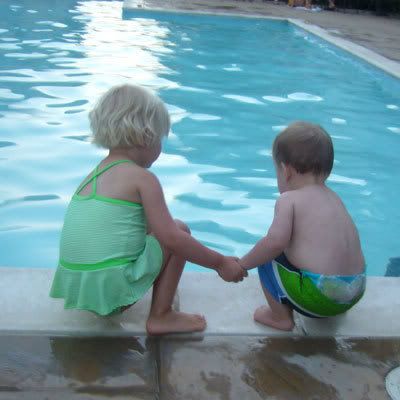 At the BBQ - these two have a lot of fun together.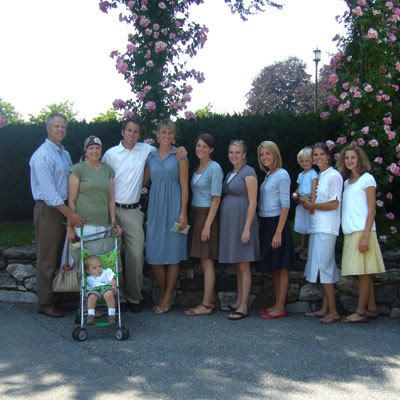 Okay, I have three inch heels on but holy cow I don't realize how tall I am sometimes!
The men waiting for the women to get done shopping in Lancaster.
The Hershey factory takes you on a little ride to show you how they make chocolate - it is really cute for kids. Then you go make your own Hershey kiss box. Ellie was a little overwhelmed I think. Jann loves these kinds of things and it was so cute we were in the gift shop and Lew said, "Now let's not get bogged down in this tourist trap." To which Jann responded, "Lewis, I have been living for the day when I could come here!" She then proceeded to buy up all the chocolate in the whole store.
Justin with his mom and sister Courtney
At the Liberty Bell - Ashley, Jaime, Calley, Courtney, Brittany, Me. How did I get so lucky to marry into such an awesome family?! Thank you for coming - we love you!