a few pics of family on halloween night: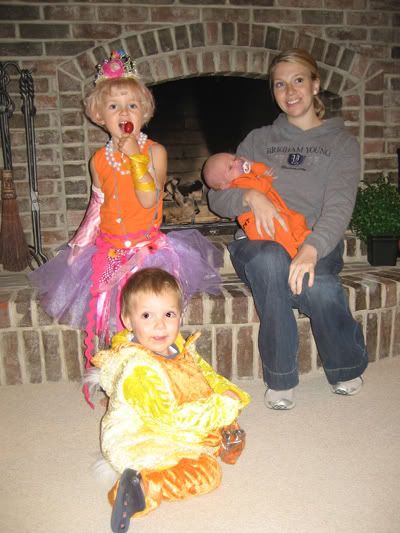 The kids with new cousin Cade.
Ward Halloween Party
Some of my glamorous fam.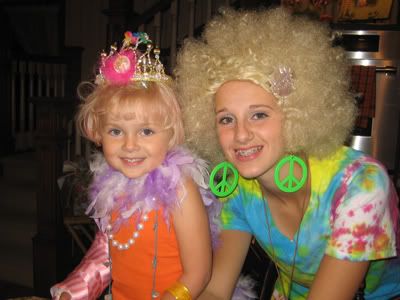 Aunt Calley
This is the best idea for a Halloween party ever. Matt and Jess cleared out their garage and had their party outside. The food was in the garage and the fire and haybales in the front yard. It's still a lot of work but at least your house doesn't get trashed.
Our hosts, Dog the Bounty Hunter and Beth...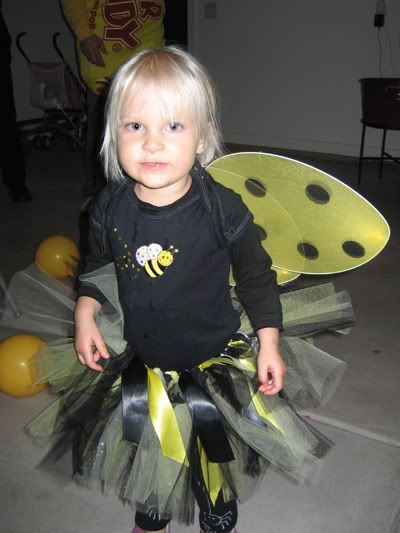 ...and their poor tramatized little bee.
"Chicken, Beef or Pork?"