Yesterday was the Turkey Tri! Every time a do a race, I tell Justin the night before, "Don't ever let me do a triathlon again." I get so nervous. But afterwards I'm always glad I did it. This race is pretty popular and fun because the order is backwards; so we ran, then biked, then swam in the Orem rec. It was so much easier to not have to run after biking.
I LOVE having my kids there. Justin pulled them behind his bike as basically road alongside me during the run. During the bike he would shortcut through the route to cheer me on. So many people commented to us about it because they thought it was so cool, and thanked him for cheering them on as well. Justin keeps trying to do a race with me but I won't let him because I want him to cheer for ME! Plus I would be pissed when he beat me.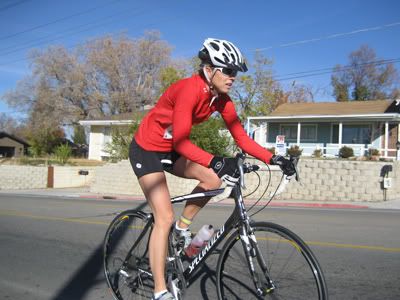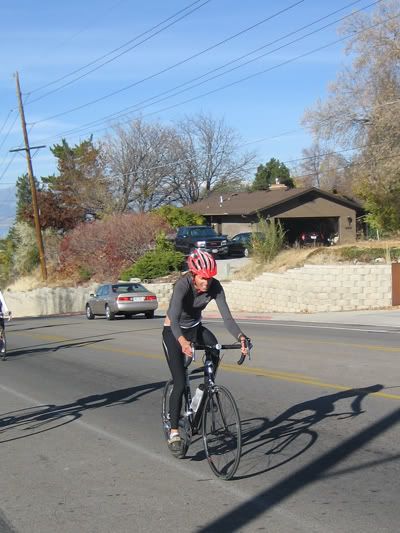 It was also way fun to have our cousin Kara there too (Bankheads representing!). She won 1st overall - see her there at the starting line with only guys? Yeah, she is like a mutant ninja athlete. I got 14th overall and 3rd in my age group which I was happy/sad because I did want to get in the top 3 in my division but was hoping for top 10 overall.
Now I'm just sad because I want to do another one but I have to wait until next spring! Maybe I should spend this winter learning how to swim.