This year I guess you could say I like felt.
Exhibit A:
My "cody" tree. This was one of those projects that's fun for the first hour and torture for the next 20. Originally I had thought I would just have a simple easy tree but then I get silly ideas like cutting out animals from felt and simple goes out the window. I do like how it turned out but the horses make me think of this
cartoon
everytime I look at them and it freaks me out a little. Oh and the wood ornaments are my favorite thing ever. My mom and dad made them in 1978. But when I was six or so they let me paint them...and ruin them. My dad tried to fix them for me but the paint wouldn't sand so he made me all new ornaments. What a sweet daddy.
Felt Exhibit B - E:
Definatley NOT made my me but check out our cousin Kara's
extreme stocking
inspired by mine.
Felt Exhibit F: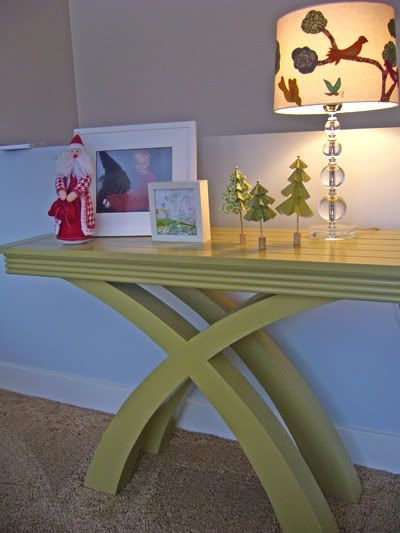 My awesome steal of a deal felt lamp from Anthro. I got this for 50% off just because I said, "Umm, this is a little dirty, do you have any others?" Crazy huh? Every time I go there from now on I'm going straight for the dirty things.
Now a few more felt free pics. I had a lot of fun decorating this year. This is the first home we've lived in where I feel like our home fits our personality.