We just got back from a weekend in St. George with cousins and siblings. We biked ourselves silly and I have the scrapes and bruises to prove it. I don't think there are many families that have this many 20-30 something kids that can all have fun biking together. Justin and I also did a road ride around snow canyon and some of St. George that was really fun and did some riding on our own, switching babysitting duties.
On the way to Gooseberry.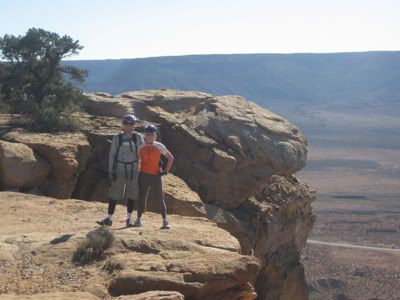 Matt and Jess at the end of the trail.
John and Kara
Justin and I. Missing are Brett and Brittany.
Climbing with John and Kara above St. George. It was so warm and fun to be climbing again. We had to make a body brigade along the edge to keep our kids from rolling down the scree slope. That was a fun game.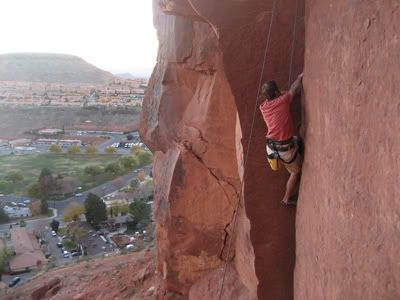 Justin workin it.
My hands still hurt. Thanks for taking us guys!
I had to add this. Ellie saw this and said, "Look at your chubby legs!"
Out of everything we did, this was my favorite.