Christmas Eve started out at my moms with her side of the family.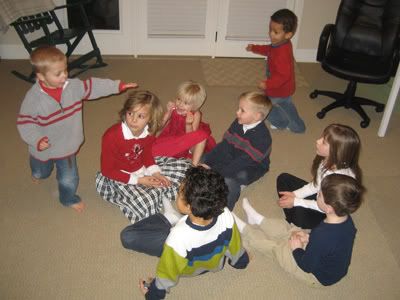 Second cousins playing "Duck Duck Goose"
The requisite nativity; Ellie played the angel from the 1920's.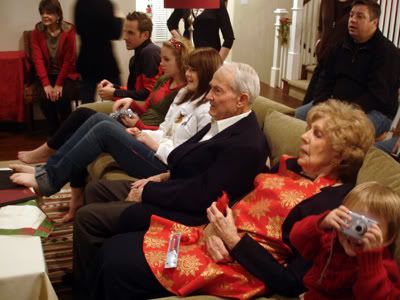 Notice the bottom right hand corner of this pic.
Then we headed out to Mapleton for a second fabulous dinner and to get the kids warmed up for the "spoiling of the grandkids" by Grandma Jannie.
Code's favorite gift of the night from Brit.
And I got a sewing machine!!!!!!!!!!!!!! Thanks Ash!