Decorating for a birthday breakfast.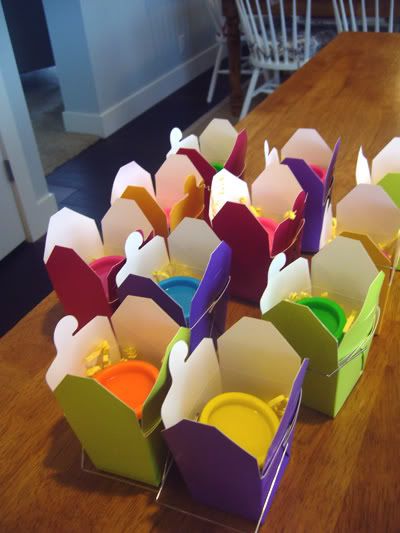 The party favors that I forgot to hand out....arghhh!
Ellie, Molly, Taj, Ethan/Cody, Courage, Levi, Eli/Grace/Kaiya, Max, Marley
Our gourmet cake...I see all these theme cakes that moms make and I just can't do it! It totally overwhelms me.
It was also our cousin Eli's 3rd birthday so he got a dirty snowball too. Ellie and Eli - sounds like a cute childrens boutique...maybe someday.
That night we met my parents and Justin's family at Maestro's in Provo.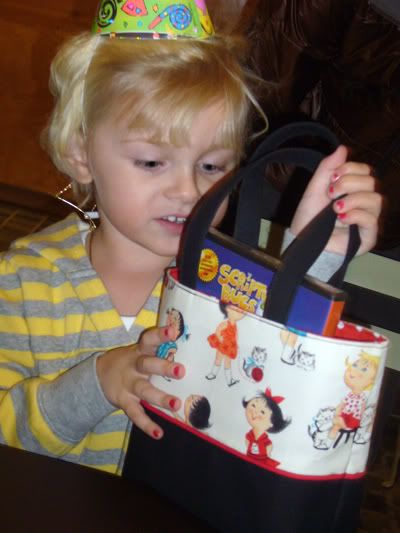 Justins mom got Ellie this darling scripture bag with a tiny sized Book of Mormom with her name on it, a tiny Childrens Hymnbook and colored pencils. Since Ellie's birthday is in Jan, she is just barley going into Sunbeams...my most emotional Sunday in a long time. She was spotlighted for her birthday and we watched from the back in Sharing Time. If I can barely get through her being a Sunbeam, then I am really in trouble.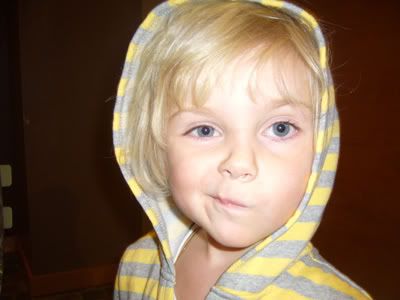 Ellie's latest look, "hummm...thinking, thinking."
Some of Ellie's favorites: spelling, polly pockets, pretending, making cards, helping cody, playing on starfall.com, doing chores all by herself!
Almost all of Ellie's presents were crafty type things, perfect to get us through these snowy days! Thanks everyone!