It's crazy that for almost four years my kids were the only grandkids on Justin's side. Then Ashley had a baby 5 months ago and Brit will add #4 in July! Then I guess it's my turn again? :) Anyway, we wanted to give Brit a shower before our cousin Jess and I left for the summer so together with Ash we gave her a cute little shower at my house.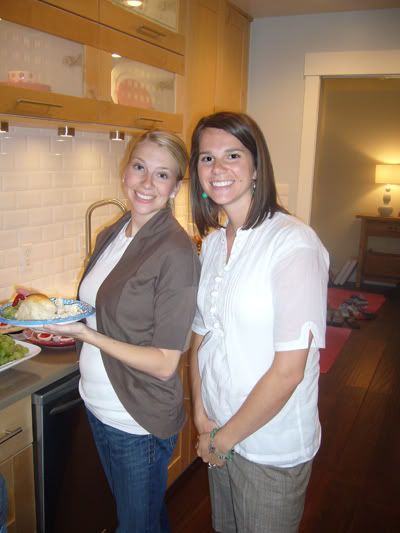 Ashley and Brit. There actually is a baby in there...I think.
Jaime, Caitlin, and Court
I made an "S" and an "O" and turned my "Happy Birthday" banner into "Its a Boy"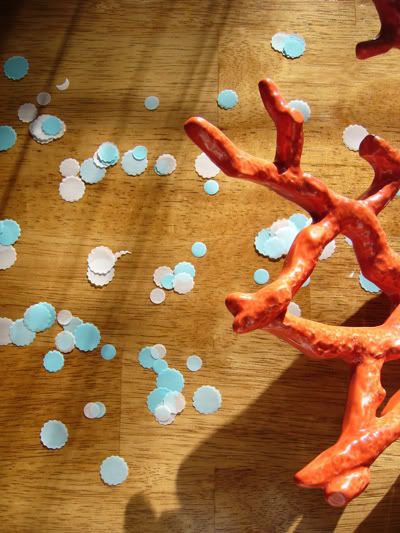 A little confetti never hurt anyone.
I made the invites, my favorite part of any party.
Ash made amazing chicken salad and mini cheesecakes. Served with endless strawberries and grapes from Sunflower Market ($1.00 a carton and .77 per lb! - go there on Wednesdays!) Jess brought the cutest blue and orange flower sugar cookies from SmartCookie. Yummo! Good luck Britty!