Emily and Pete are out friends that actually celebrate things like birthdays, halloween, anniversaries, Valentines, etc. They even buy eachother presents at Christmas! Wierd. So every year we look forward to being invited to their birthday bash. This year Pete planned a surprise party at Noah's for Emily's 30th. It was totally awesome to the max!
Pete and Em - she totally looked like
Deb
. Pete got her entire outfit from Forever 21. I scared a little bit.
Rock Band now includes a 5th part, the aerobics instructor.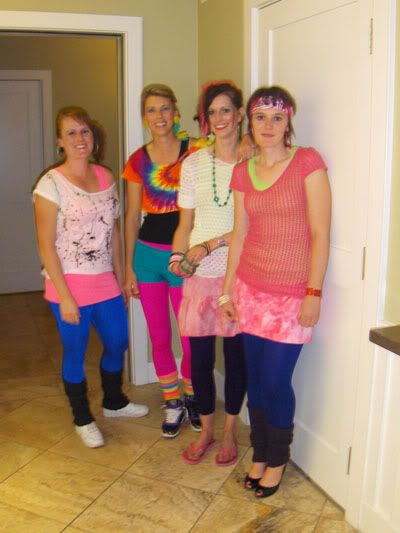 Emily, Me, Cammie, Heather
Pete the Party Planner workin the limbo. We also played pop eachother balloons, raquet ball, and a really awkward pass the cucumber game.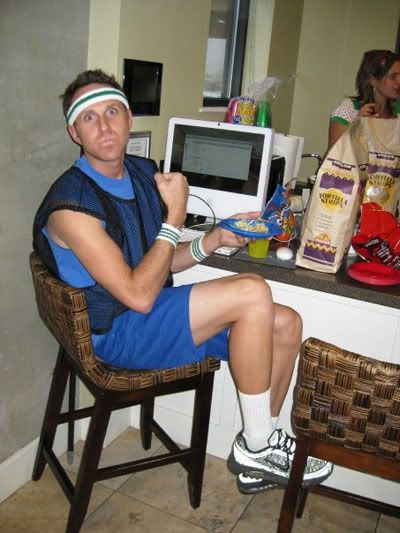 My hubby who is forming some nice biking legs by the way.