Back for more, Grandma Jannie came again to snuggle her grandkids and brought Gramps, Court, Jaime and Calley (Justin's 3 youngest sisters) this time! We packed a lot into their short trip - they are so fun and easy to have around.
Six Flags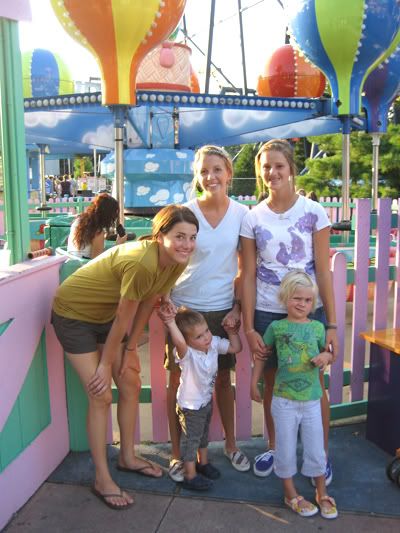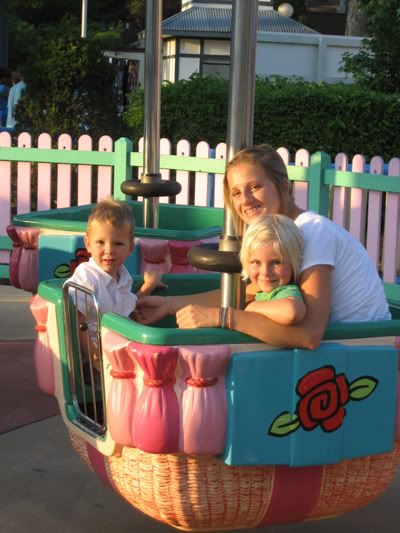 I wasn't sure how Cody would do on this ride. Parents couldn't ride on it and Cody seemed a little unsure. I'm so glad he has such a good big sister and he loved it.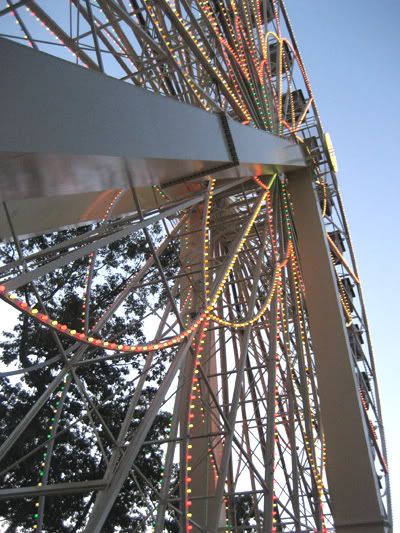 We only had 4 hours there but it was perfect for me. The girls and I went on a few roller coasters while Lew and Jann went with the kids and to the Light Parade.
Beach
A new restaurant called Shaka just opened below our apartments. They have so yummy tacos, chips and salsa for only $2.50 so I eat there a lot.
Asbury Park
Asbury Park is known for it's rich music history. Almost any band you can think of back to the 50's has played there. They are trying to revitalize the town and I like what they are doing. It reminded Lew of Uruguay with the flat roofs, the shipping containers turned shops and eateries, and the mis-matchy-ness. We ate at a great mexican restaurant on the boardwalk as we watched a storm move in. We had time to look in a few shops before the rain trapped us under the old casino.