Miniature golf is serious business for Cody. He nevers gets distracted and plays all 18 holes. Since these pics he's figured out how to hold the club correctly - maybe my dad will get a golfer after all!
"I did it!" Then he hits the club on the ground as hard as he can.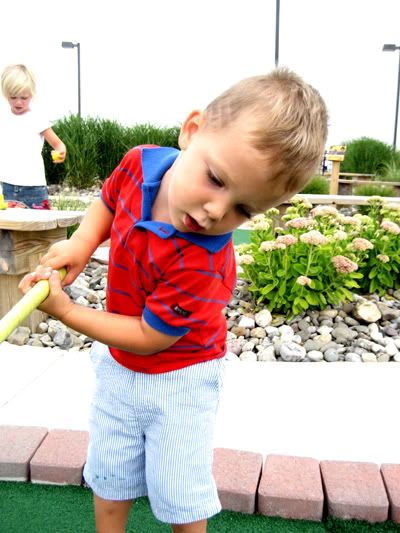 Ellie took a few breaks to make tables and picnics out of the rocks.
These pics are from Asbury Park where we have been hanging out lately. It's becoming one of my favorite little spots here. It's very unique. I'll be back to take pictures soon.