Christmas was nice. This being my first semester back in school I felt like I didn't really get into it like I did last year. That's okay though, sometimes it's nice not to feel like you have to do everything.
I did make homemade granola for some gifts. There were a lot more people that were meant to get these but we ate it so fast we ran out. Everything you need for this except coconut, flax and wheat bran are found at Costco. The recipe is
here
.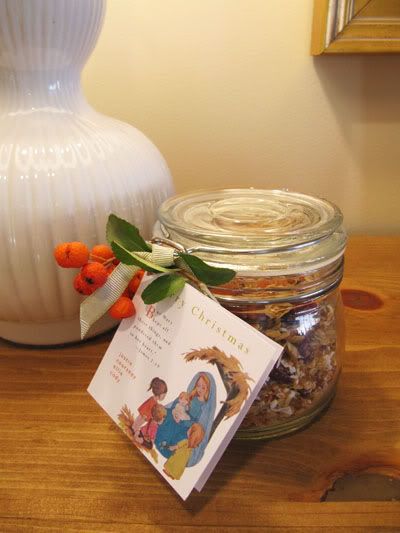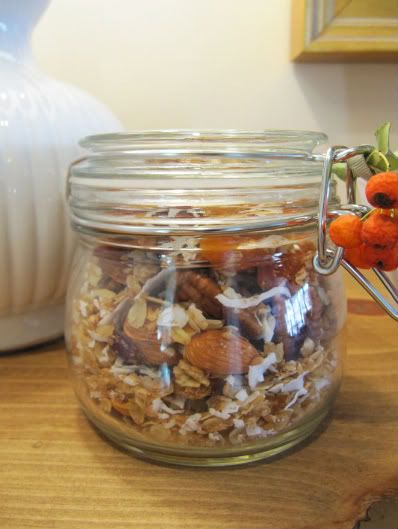 If you read the fine print on the bag of the tag it says this is great with milk, on yogurt, ice cream, and kefir. I totally made that up. I have no idea what kefir tastes like or even what it really is - but it sounded good.