We had a great day skiing with our kids. Who knew I could love the rope tow more than powder? Well, almost.
Getting used to skis.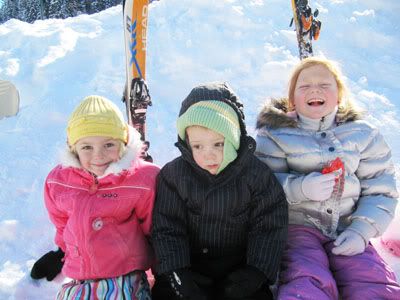 We found our friend Ellie Pie and had some snacks.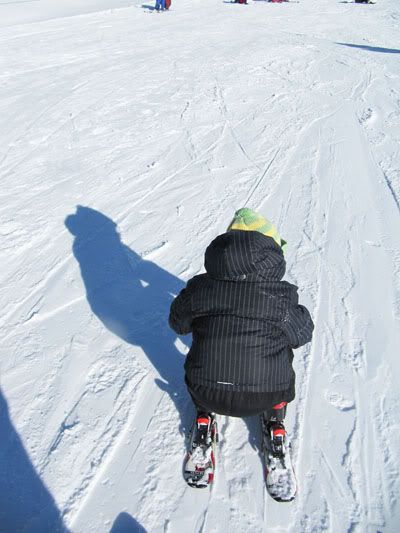 Cody wasn't realy interested in doing "pizzas" to stop. He likes to go fast and crash into you. He also likes to ski under your legs, as seen above. Two year olds are actually pretty easy to teach because they have such a low center of gravity they don't tip over.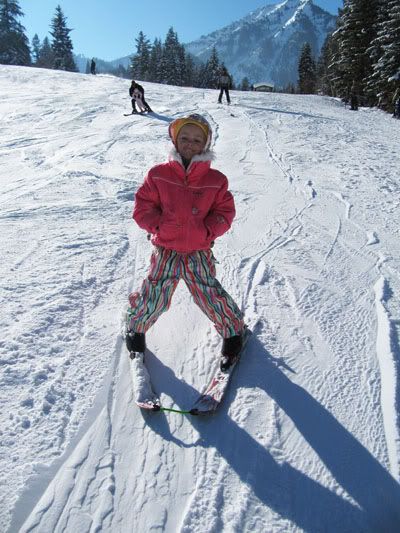 By the end of the day Ellie could ski with her hands in her pockets!
Skiing is hard work for a two year old.