It's such a pain to bundle your kids up for the snow but if you can get through it without saying the h word it's usually worth it. Why are kids so frustrating to get dressed?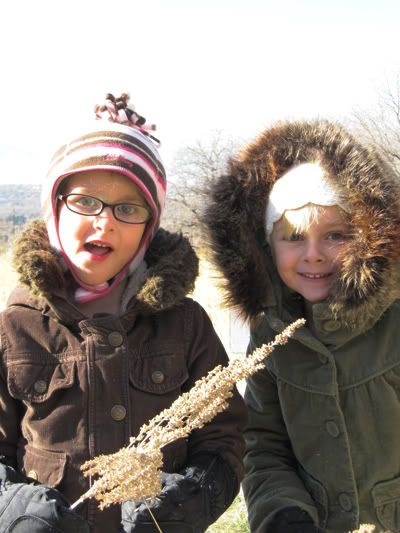 Molly and Ellie on our epic excursion up Rock Canyon. We set our sights low and made the Kitchen our goal - we didn't even make it that far.
It's hard to go too far when you have to carry big rocks places.
Ethan leading out.
Cody is always wearing something a little girly.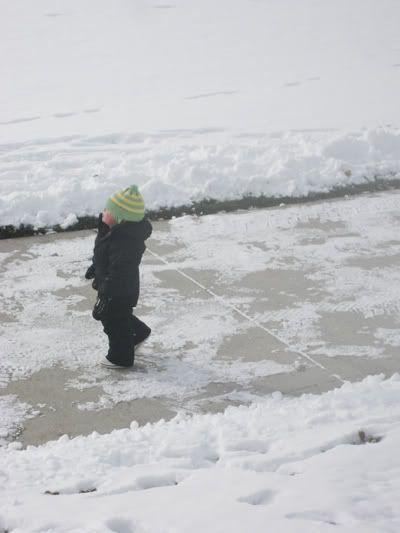 Chili and hot chocolate at the park.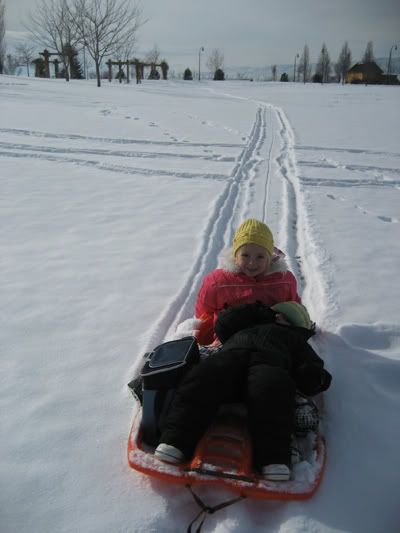 This was a workout!
In this case two girlie somethings.