For the 24th I was missing the Mapleton parade which we go to every year so we decided to have our own parade. It lasted all of 20 seconds but was so worth it.
Ellie, Bri, and Kelty with impromtu bonnets.
The APX guys lined the sidewalk, some even camping out the night before to get a good spot. Check out Ellie's skills holding a sucker in her mouth and riding her bike at the same time!
Walker in his pink and blue handcart.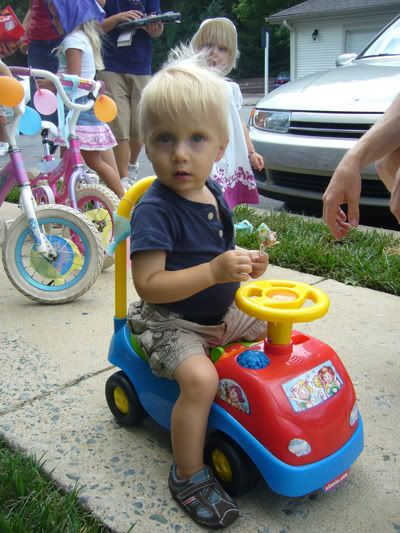 Levi
Bo who was a little too cool for this baby parade but also displayed some mad biking skills.