Last week the kids and I went to Sesame Place with Jess and 2 Megans (Jess' sis and s.i.l.). It was really cute. Ellie fell asleep in the car on the way home (6:00 pm) and didn't wake up until the next morning. She ran and swam the entire day.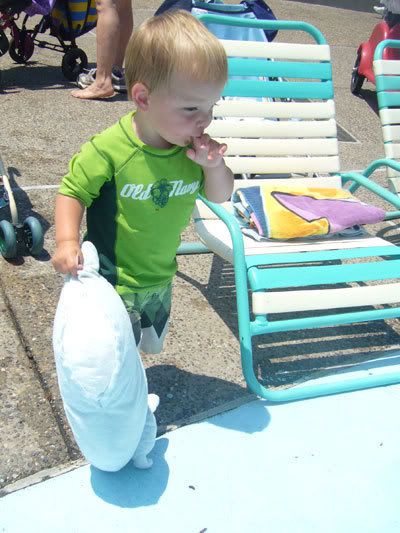 Cody was definatley ready for a nap but didn't want to miss out on the fun so he kept gettting his lammie out of the stroller to take it swimming. Cody has a fettish for all things with tags (he has a great "hold-tag-finger-in-mouth" reflex) and this lamb/tag is his fav.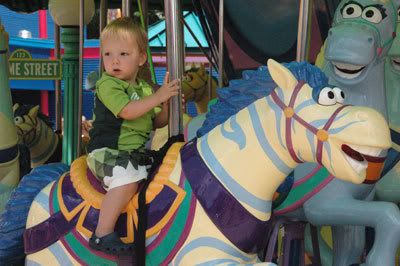 Now compare this tea-cup ride to the picture of
Ellie last July in Disneyland
. Oh she is growing up too fast!