There are a few places that I just LOVE here, Amish country, Linvilla Orchards, and Winterthur. I am actually pretty sad to leave, because I know that most likely we won't ever be back, this summer has been incredible. And not just because of all the things we have seen, for some reason we just needed to be here. I've gained a fresh perspective on raising my family, living day to day, family, and friends. All the girls out here are just amazing mothers and women and I have just loved being around all their positiveness.
I love this picture - notice the words in the stones.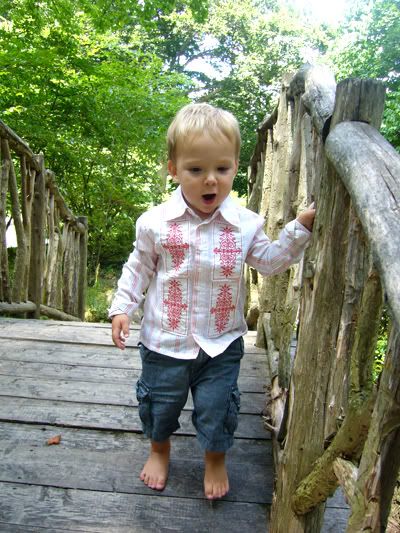 As promised, Cody's gay guy shirt. Jess said he looks like an APX salesman. Ellie called him, "My King."
Talking to himself again.
Have you ever seen such scrumptious little birdies? Cody and Kelty in a giant birds nest.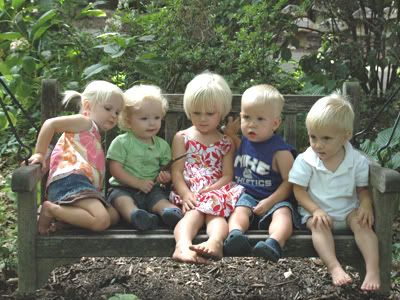 Kelty, Luke, Ellie, Archie, Levi. Missing is Vince (Archie's brother), Walker (Kelty's brother) and Cody.
A real life frog on a real life lily pad! This place truly is enchanted!