Somehow we figured out how to get an invite to the annual Bear Lake trip with the Collings, again! (maybe justin paid them?) Just kidding. But seriously, the Collings are too cool for school and we just have to try and keep up. Just kidding. But seriously.
Last year we all stayed in the Crap Shoot Motel, but this year - De.Lux. Liz and Tim finished their cabin and are selling shares and also rent nightly, pictures at the bottom of this post, or maybe in another post.
Taj and Ellie. The water was too cold! No one got in the water, we just played on the beach and the kids had a ball.
I am so in love with Cody I can't stand it.
Alissa and Kaiya. We met Matt and Alissa last year at Bear Lake so I guess this is our 1 Year Anniversary. The first year is always hard but I'm sure it will get better. Ha Ha, just kidding, we love you.
Elijah and Cody - Cody is kind of scared of him.
Rihno ride with the kids, they loved it.
I LOVE FALL!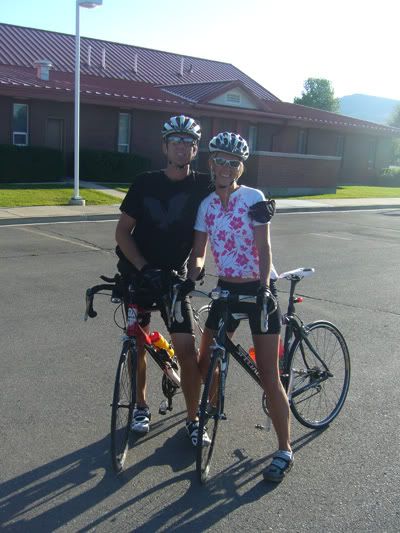 Saturday night, Justin, Matt and I
rode our bikes around the lake
, 50 miles plus a 9 mile detour. Half the ride was in the dark and it was SOOOO fun! I loved every minute.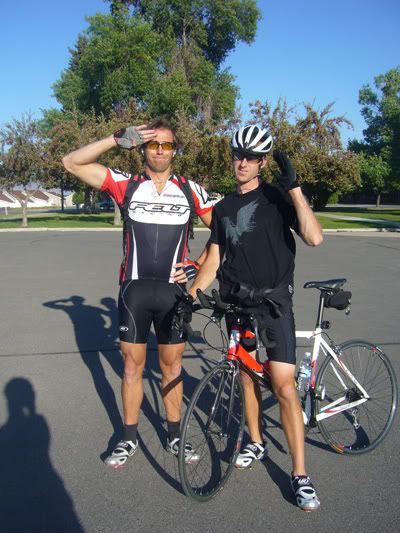 Matt and Justin
Justin's favorite part of the trip. He was soooo excited to take Cody on this. He now has this picture on his desktop, his iPhone and his facebook account. I'm pretty sure Justin likes having a boy.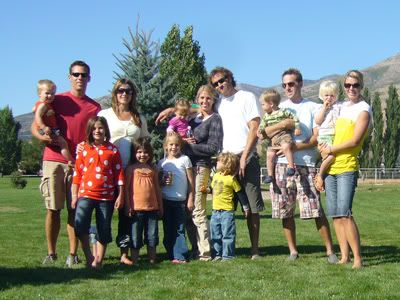 Tim, Liz, Alissa, Matt, Justin, Me and all our kids. I don't know if they read this but if they do, thanks Lim and Tiz, we had a blast!