a few days after justin got home from driving back across the country we went to lake powell with some Bankhead cousins, siblings, and friends. It was a blast except for poor johnny and kara who's boat, trailer, and truck all broke down.
Brittany, my sis-in-law, and me.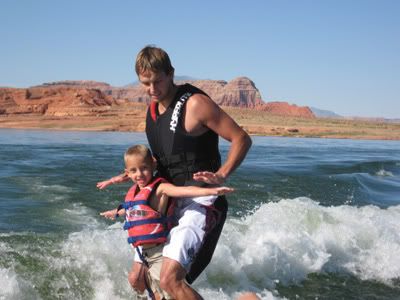 Brit's hubby Brett, and Conner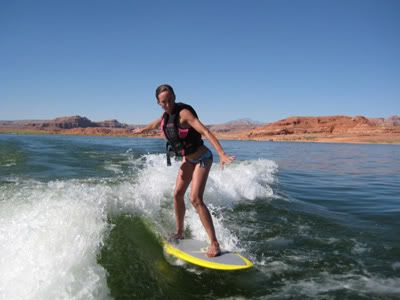 Kara - our cousin in law.
Johnny, Justin's cousin.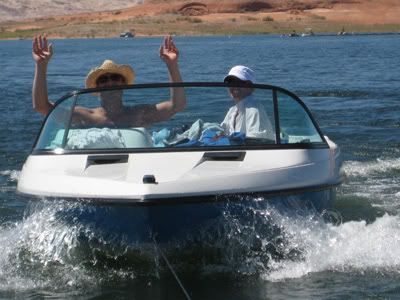 Pulling in the dead boat.
Not pictured are Matt and Jess, Megan and Sam, Matt and Alissa, Kristy, Taylor, Tom and Michelle and Lew. I was not a good picture-taker on this trip.