While I was at the wedding, Justin spent 3 days in Zions with some APX friends. I think he had more fun just pretending to live the single life for 3 days than anything else.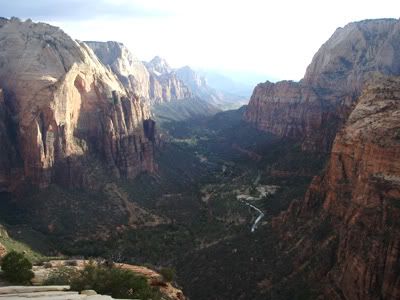 At the top of Angels Landing.
Matt is sleepy.
Beginning the hike down the Subway. The day before they hiked the Narrows.
Brianna, Brandon, Jeff, Justin, Matt, Jess, Hailey, Dave, Jesse
Cool stuff! I want to plan a road biking/mountiain biking/camping/climbing/hiking trip to Zions - Sometimes I don't think it's good to have too much fun like this because you miss your old life too much! I do just looking at the pictures and I didn't even go!