Two weekends ago we went to St George with Justin's parents and three littlest sisters (i want to be them when i grow up). We had a blast kickin it by the pool, shopping, and biking.
Bear Claw Poppy Trail - the classic ride in all of St. George.
Justin, Jaime, Lew and Court (not me Court, my sis-in-law)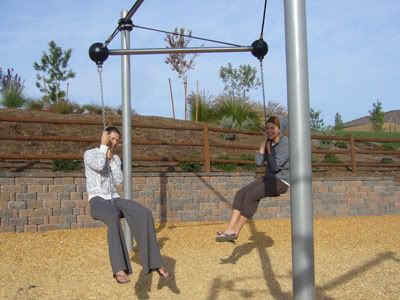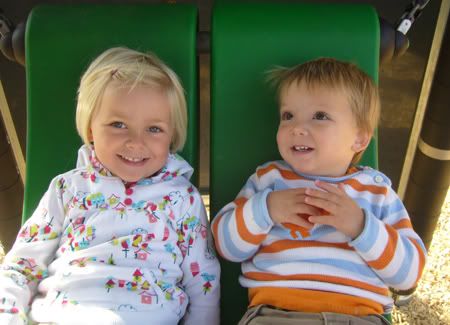 There is a new amazing park right by the Bankheads condo. I can't even explain the amazingness of it but let's just say there was not one parent sitting on the park bench watching their kids, they were all playing just as hard as the kids.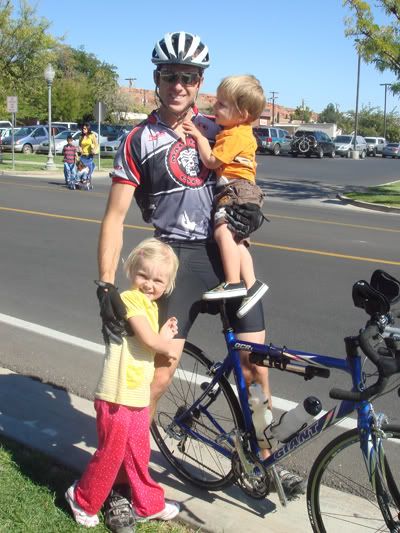 Justin, his dad and a friend from high school did the Tour de St. George on Saturday. They did the 66 mile ride so that we could get back in time for the APX party in Orem. In the spring we plan to to the century ride together though. I did do a fun 25 mile ride by myself through Snow Canyon. I always said I would never live here because there is no snow but laying by the pool in October? I think I could manage.