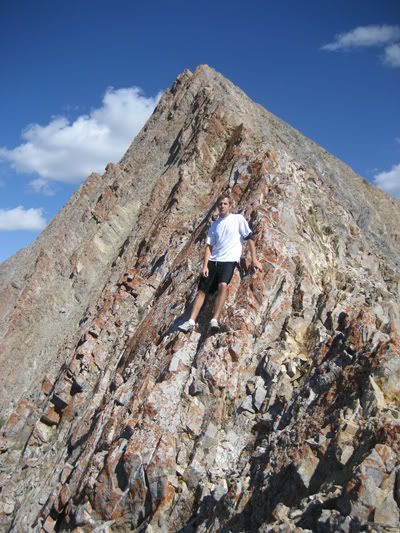 Justin left the first day of October to hike Nebo with his friend Joe. October is my favorite month and I was feeling a little jealous that Justin got to go hiking on such a beautiful day. So I loaded up the kids and by 9:00 am we were on our way to hike to Stewart Falls. The trail was a lot longer than I remember, especially with Ellie who needed to stop every 10 steps to pick up something "cool" and put it in her backpack. We didn't make it to the falls but probably hiked about 3 miles total, and only one faceplant for Ellie! She talked the ENTIRE time, so I got a little on video.
Translation:
"You just run on the scary parts."
"You can run on the big part of the rock."
"Did you see that?"
"I'm pretty good at not falling!"