This 4th of July was extra fun because my mom and dad were here! The day started out with a kids parade. There are so many kids this year anything we do together is pure madness. Ellie was so excited for it though and had fun decorating her bike and Cody's scooter the night before with Grandpa. It was cute to see all the kids dressed up in red, white and blue.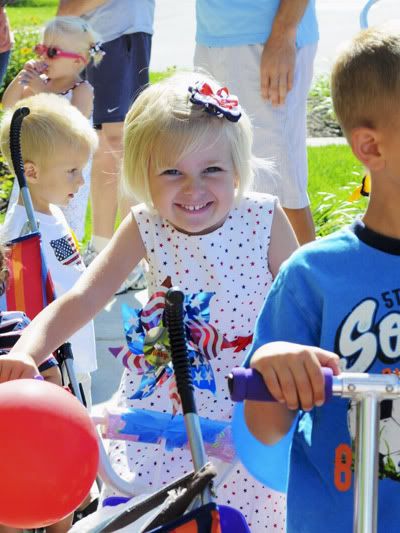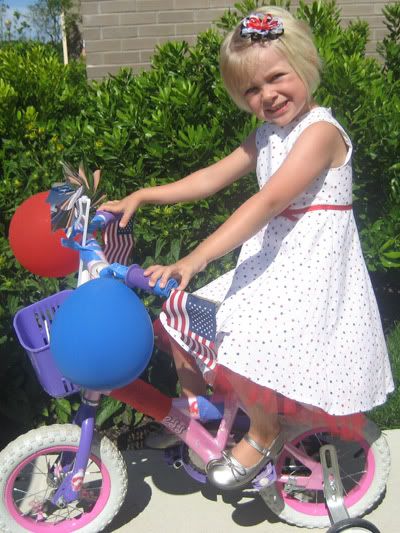 I bought this dress from Orem Fest in 2004 when I was pregnant with Ellie but didn't know yet if she was a girl or boy. It was the first "baby" thing I purchased.
Lots of kids missing in these pics, but here are a few:
Payton, Giovanni, Briley, Walker
Dallin, Luke, Kelty, Clara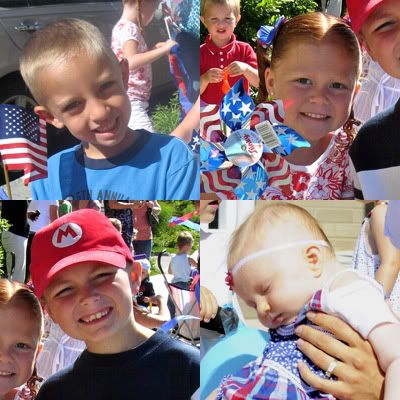 Conner, Ellie Pie, McKay, Dana.
Cody sported a mullet and steps to celebrate. I wish I had a better picture of the back of his head, it was long. I cut it off yesterday and got in big trouble from Justin.
While Justin worked, we drove to see some neat neighborhoods near Highlands. We stopped to feed some fish,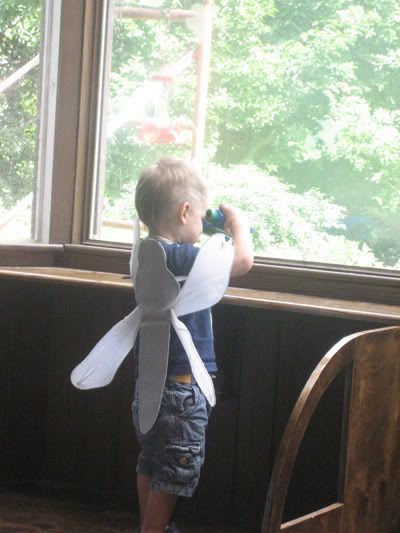 and ended up at this random little state park with trails and a neat visitors center. The kids loved it. This bird watching is very serious business.
That night, we met up with everyone on the beach and the guys played football.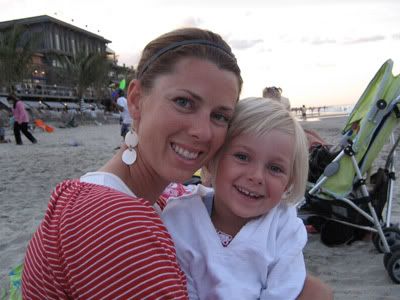 Jason, Erin, Levi, and Dana. Cute!
Great fireworks (pic from Kelly). Afterwards we walked home and watched the traffic jam begin from our window. I got up around 2:00 am to help Cody and the cars were still jamming the streets.