There was no sightseeing on this trip. We came to shop. And eat. And okay so the last time I drank pop was in October 2007 on a shopping trip in St. George because I had a headache. Just to give you an idea of my pop habits. At the end of the day in New York we were running in the rain to get to Penn Station. We huddled under a hot dog vendors umbrella as we waited for the light to change. Jess bought me a hot dog and a diet coke. Holy crap it tasted so good - I truly understand what all the fuss about Diet Coke is about now! Running through the wet streets of New York, hot dog in one hand, DC in the other: I'm telling you I have never been happier. That drink is dangerous. So, ahem, anyway - about the trip:
Outside of Century 21, where I found Ellie's swimsuit. After shopping here I was hungry so I picked up Jess between my thumb and pointer finger and ate her because I am a giant and that's what giants do.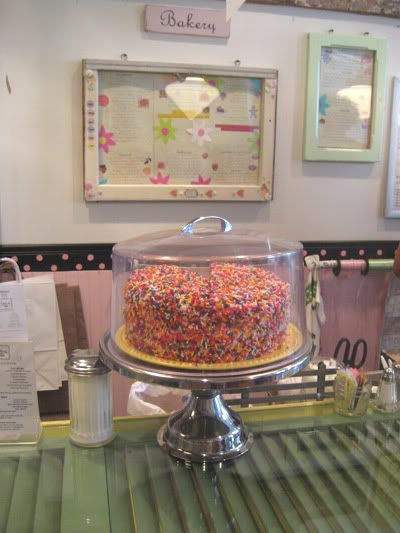 We stopped at the Kitchenette on recommendation of my sis-in-law Brit but it was too crowded and we weren't that hungry. I got in trouble for taking this picture, too.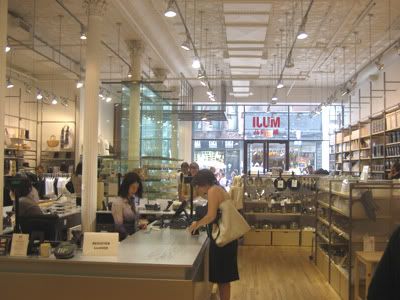 Cool store called Muji where I purchsed a nifty pencil and notebook.
Purl stores. They have two stores in Soho - one sells fabric and one sells yarns. I'm not a knitter, yet, but I knew these stores would be eye candy.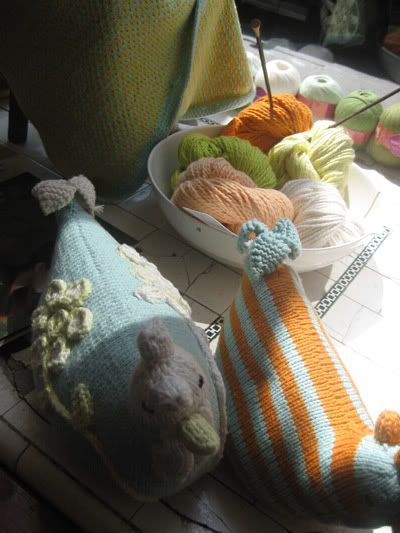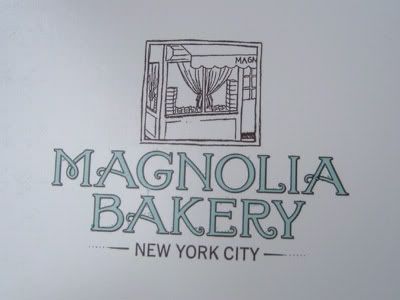 We waited 20 min in line to get into the Magnolia Bakery. But as you can see, it was so worth it.
Jess, weren't you supposed to take that one home to Matt?
Baby Dana came with us and did so great. Erin is amazing. She runs circles around us out here with a 2 yr old and a 2 month old. Someday I will have to do a post about her.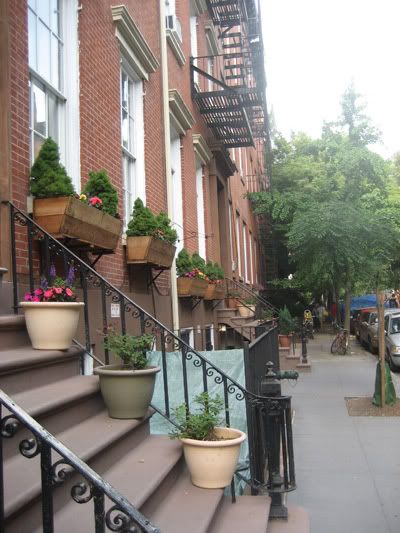 The quiet little street where we enjoyed our cupcakes.
At the end of the day we tried to make it to the Garment District to load up on ribbons and fabrics but they close early on Saturdays. We made it to one store where we all bought lots of neat ribbon but we left unsatisfied. Good thing we are only a short train ride away!