A few pics from the rest of my parents visit. Thank you so much for coming out. It meant a lot to us and we know it was a sacrifice of money, time and sleep!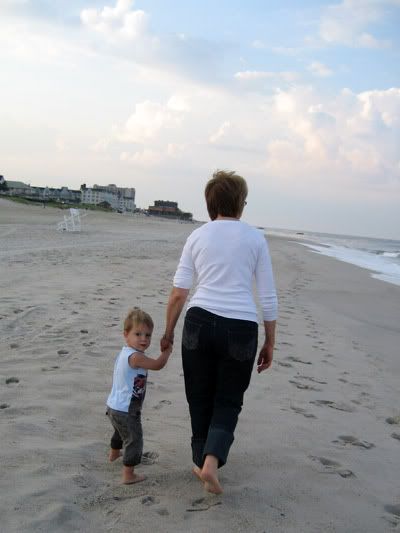 With a beach so close, it seems kind of silly to drive anywhere!
My dad and I did a 25ish mile ride one day. I wish I could capture the pretty water scenes and beautiful neighborhoods on camera better.
View from ride.
Sunday we had a picnic at Hartshorne park, at a neat little secluded grassy area overlooking the river.
We also toured around the Navasink lighthouses and got this view.
Sunday evening.
Singing and dancing performances from Ellie.
This video probably won't interest too many, just grandparents and Tia Lisa. Hi Lis! Lisa is my mom's youngest sister and the kids love her. Cody called my mom Grandma Lisa the entire trip. The octave changes, "Quiet!" when Justin interrupts, and clearing his throat are too funny. He knows he's being funny but he has to stay serious at the same time.